The construction industry is the principal source of waste in the UK, producing 35% of the country's total waste, according to DEFRA's most recent data (Figure 1). The opportunities for the sector to improve resource efficiency and reduce waste disposal costs are significant.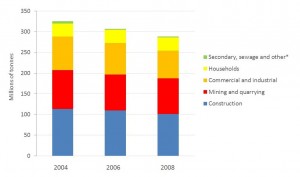 Figure 1: Total UK waste generation by sector, 2004 to 2008 (tonnes) (Data from DEFRA, 2011)
*'Other' includes healthcare wastes, batteries & accumulators, and wastes containing PCB.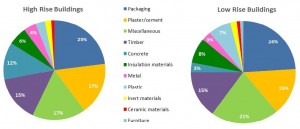 Figure 2: Typical construction waste types by volume (measured data from RHC and BRE)
Below are five key steps for reducing construction site waste:
1. Design out waste – resource efficiency needs to be considered from planning and design stages throughout the project.
2. Measure to manage – a greater understanding of quantity, type and cause of waste is fundamental to monitoring performance and driving change.
3. Engage the whole supply chain – set out waste minimisation targets at tendering stage and include in contracts with suppliers and site teams.
4. Separate specific waste streams – clearly mark segregated skips in an accessible area.
5. Employ good housekeeping practices on site – make waste a key site improvement target from the start of the project.