Building Performance Evaluation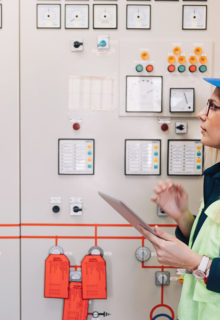 Building Performance Evaluation allows for an analysis of the construction quality of buildings. The information gathered can be used to optimise operational performance, undertake remediation measures where necessary and feedback lessons learnt to future projects. It can be used to demonstrate build quality and to improve the performance of under-performing buildings.
We undertake Building Performance Evaluation to help you:
Discharge planning conditions relating to post-occupancy monitoring: Required by London Boroughs such as Islington (Green Procurement Plan), Ealing (monitoring LZC technologies) and Greenwich;
Optimise operational performance of commercial buildings: Reduce your energy bills, improve staff productivity, achieve BREEAM credits and the WELL Building Standard;
Achieve customer satisfaction and demonstrate build quality of residential buildings: Reduce customer complaints, uphold CSR and brand value, and improve operational performance of district heat networks and low/zero carbon technologies.
By considering building performance and end user requirements early in the design process, we can put an appropriate monitoring strategy in place. We can help you ensure that your buildings are fit for purpose and operate effectively and efficiently, with high levels of occupant satisfaction.
Our client focused approach puts your specific needs first and allows the sustainability monitoring to be tailored to each individual project. Typically, our post occupancy monitoring includes the following:
Occupant satisfaction: Interviews and questionnaires;
Operational performance: Energy and water use, thermographic surveys;
Internal environmental quality: Temperature, humidity, air quality and daylight.