Alexander Rojas,
Graduate Specialist
BSc (Hons), MSc
Alexander's passion for sustainability led him to complete a Built Environment related masters. This provided him with a sound foundational knowledge in energy efficient building design, which alongside his background in physics, give him a deep understanding of building physics and building performance simulation.
Alexander takes a keen interest in innovation and new technologies. For his dissertation he investigated the use of nano-materials in the built environment, where he worked closely with an industrial partner. He has presented his findings at conferences and his work is soon to be published.
He is currently conducting thermal bridging analysis, working closely with clients and project teams. In the future he aims to become charted with the Institute of Physics and the Charted Institute of Building Service Engineers.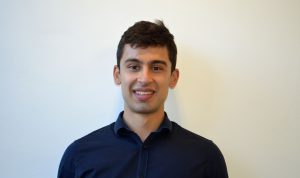 Service expertise
Related projects