Angeliki Antoniou,
Specialist
Dip.Arch, MSc, ARB
With a Masters Degree in environmental design from the Architectural Association and strong computational and architectural skills, Angeliki advises on passive solar design strategies and undertakes dynamic overheating and daylighting analysis to ensure good living conditions for building occupants while ensuring minimum carbon footprint and low cost solutions.
Angeliki is a member of the Environment team and works closely with project teams to develop effective appropriate design solutions from early stages through to completion.
Prior to joining the practice, Angeliki has worked as an architect and environmental design specialist and has participated in award-winning international architectural projects.
She is a registered architect in the UK and a Chartered Architect Engineer of the Technical Chamber of Greece.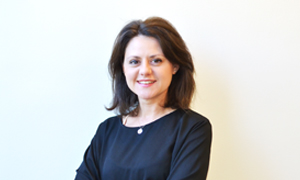 Service expertise
Related projects