Charlotte Booth,
Director
BSc (Hons), MSc, CEnv, MEI, PIEMA
Charlotte joined Hodkinson Consultancy in March 2011 and is now a Director of the company, carrying responsibility for Business Development activities.
Charlotte is also technical lead for the Environmental Modelling team. She is an industry leader in dynamic thermal modelling and façade optimisation in order to balance the competing objectives of solar gain with noise, ventilation, CO2, overheating and daylight. These are challenging requirements imposed on building developers through planning policy and Part L of building regulations.
In 2013 she completed an MSc in Building Energy and Environmental Performance Modelling, developing advanced skills in computer simulation and state-of-the-art simulation techniques to find the optimal design solutions. Charlotte is a Chartered Environmentalist with the Energy Institute and is a practitioner member of the Institute of Environmental Management and Assessment. She is a committee member for the CIBSE Homes for the Future Group.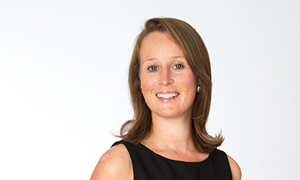 Service expertise
Related projects