Charlotte Booth,
Director
BSc (Hons), MSc, CEnv, MEI, PIEMA
An industry leader in dynamic thermal modelling, Charlotte's main work focuses on optimising building façades to balance competing objectives such as solar gain with overheating and natural daylight. Her advanced computer-simulation skills, gained through her MSc in Building Energy & Environmental Performance Modelling, mean she's able to combine seasoned thinking with state-of-the-art simulation techniques as she develops the best design solutions for our clients.
Charlotte is a Chartered Environmentalist with the Energy Institute and a practitioner member of the Institute of Environmental Management and Assessment. She also sits as a committee member for the CIBSE Homes for the Future Group.
Having been with Hodkinson since 2011, she is now a Director of the company with responsibility for all our business development. She also continues to manage internal project teams and high-profile developments.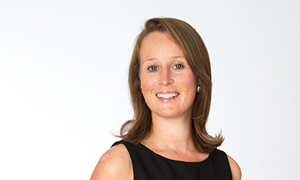 Service expertise
Related projects