Christopher Scobie,
Director & Company Secretary
BSc (Hons), MA, MCIHT, MRTPI
Chris is responsible for the successful delivery of the company's specialist planning and environmental services. He has a wealth of experience in urban planning and the regulatory framework which affects the urban environment.
He has particular experience in the complex interplay between specialist environmental planning services, including daylight and sunlight assessment/ solar design, overheating assessment, noise assessment and energy and sustainability strategies. He manages high-profile work in the practice as well as a range of internal project teams. He ensures the company's work always provides maximum benefit and cost savings to clients, while delivering a technically appropriate and policy compliant scheme.
He joined the company in 2011 and is now a Director with leadership responsibility for the Environment & Planning Team. Chris is a Chartered Member of the Royal Town Planning Institute and the Chartered Institute of Highways and Transportation.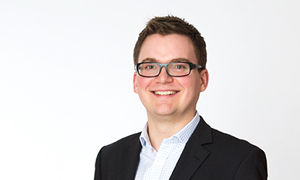 Service expertise
Related projects