Christopher Scobie,
Director & Company Secretary
BSc (Hons), MA, MCIHT, MRTPI
Chris has over 15 years' experience in the planning and development sector, with a wealth of experience in energy and environmental issues which affects the urban environment.
Having joined the company in 2011, Chris is now a Director and Company Secretary, giving him a number of wide-ranging responsibilities for the successful management of the company, including training, skills and service development.
As a Chartered Town Planner he has a particular interest in national and local planning policy development, and how emerging policy requirements are addressed in the course of our work.
He manages high-profile work in the practice as well as a range of internal project teams. He ensures the company's work always provides maximum benefit and cost savings to clients, while delivering a technically appropriate and policy compliant scheme. He has particular experience in the complex interplay between specialist environmental planning services, including daylight and sunlight assessment/ solar design, overheating assessment, noise assessment and energy and sustainability strategies.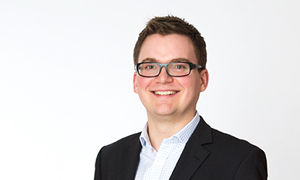 Service expertise
Related projects