Elena Matei,
Associate Director
BSc, MSc, MEI, Chartered Energy Manager
Elena's focus is on guiding our clients through the commercial and technical aspects of ESCo and O&M contracts, heat tariff modelling, Heat Network policies and ensuring regulatory compliance. Her main interests are tariffs modelling and techno-economic assessment.
Elena joined the Practice in 2021 as a Senior District Heating Specialist, coming from a professional background as a Senior Energy Manager for a top UK District Energy Company. She has over 5 years' experience managing commercial performance of District Heating Networks. She also worked as a Project Consultant for two sustainable energy finance facilities, promoting measures which reduce consumption and increase energy efficiency.
She is a Member of the Energy Institute and is a Chartered Energy Manager.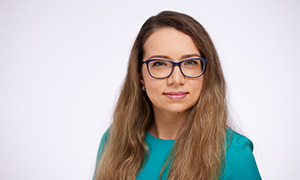 Service expertise
Related projects