Kate Hodson,
Associate Director
BA (Hons), MA, MRTPI, AIEMA
Kate has over seven years' experience as an environmental expert, particularly in the residential sector. She has coordinated the environmental assessments of some of the largest development projects in and around London. This has given her considerable experience in developing environmental strategies for planning applications, often with competing demands and technical complexities. Kate is particularly interested in Section 106 negotiations in relation to zero carbon offsetting. She likes to get involved with our clients from the earliest possible stage of the design process, to give the best chance of developing strategies that are cost-effective, sustainable, and deliver maximum environmental benefit.
Kate has been with Hodkinson Consultancy since 2012 and is head of our Environment and Planning Team, with responsibility for the successful delivery of our specialist environmental assessments and planning services. Kate has a Masters in Town and Country Planning and is a Chartered Member of the Royal Town Planning Institute and an Associate Member of the Institute of Environmental Management and Assessment.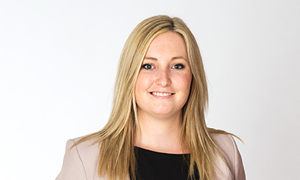 Service expertise
Related projects