Matthew Baines,
Graduate
BSc (Hons)
Matthew is an Environmental Specialist with a particular interest in environmental noise, psychoacoustics and implementing good acoustic design for new and existing developments. Using his passion and knowledge, Matthew focusses on combatting noise in the built environment with innovative methods of addressing common noise issues.
As a member of the Performance and Simulation Team, Matthew conducts building acoustics projects within the company. He is responsible for undertaking noise assessments, producing noise prediction models and ensuring that all noise assessment reports address the requirements of local authorities and relevant planning policy.
Prior to joining the practice, Matthew achieved a BSc in Live Sound Technology where he built up a substantial list of extracurricular activities in live sound, broadcast and acoustic consultancy. He is actively engaged in the acoustic and electroacoustic communities attending conferences, webinars and is working towards becoming a member of the Institute of Acoustics.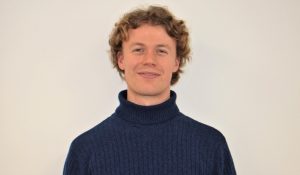 Service expertise
Related news articles