Simba Jeje,
Specialist
MEng (Hons)
Simba joined Hodkinson in 2021 as a Graduate Heat Network Consultant. He completed a master's in mechanical engineering at Exeter University. He undertook a research project in which he investigated the implementation of winglets on wind turbines and whether their inclusion improve efficiency and reduce operational cost.
During his studies in computational and sustainable engineering, focusing on energy distribution and the decarbonisation of transportation in London, he gained a firm appreciation of renewable technologies and their impact on society. Engagement in this and similar modules have led to Simba's keen interest in sustainability and its application within the construction industry.
Simba is training towards carrying out design reviews, feasibility studies, cashflow/economic modelling and designing up to RIBA Stage 3 specifically within the context of heat network.
Simba is a member of the Institute of Mechanical Engineers and is working towards Chartership.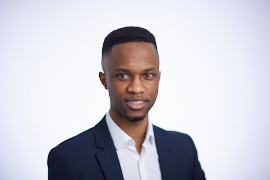 Service expertise
Related projects
Related news articles