BREEAM Infrastructure (CEEQUAL)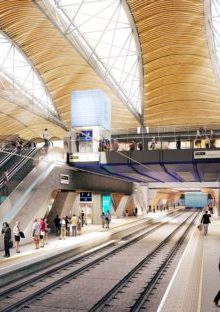 BREEAM Infrastructure (formerly CEEQUAL) is a sustainability assessment and rating methodology initiated by the Institution of Civil Engineers (ICE) for the assessment of all types of civil engineering, infrastructure, landscaping, and public realm projects and contracts. The use of these assessments demonstrates a commitment to sustainability best practice and enables a performance improvement.
As experts in sustainable assessments we worked with the BRE on HS2 South to help shape the development of the BREEAM infrastructure assessment scheme. We take a leading role in our assessments and ensure our advice addresses all BREEAM criteria as cost-effectively as possible. Civil engineering projects are often complex in nature but our involvement can ensure that all BREEAM elements are easy to understand.