BREEAM Infrastructure (CEEQUAL)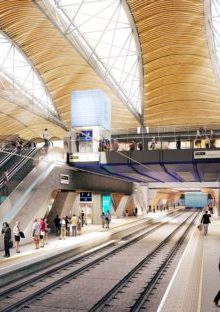 Through the provision of a wide-ranging sustainability assessment these schemes are able to help clients, designers and contractors to improve the specification, design and construction of civil engineering projects. The use of these assessments demonstrates a commitment to sustainability best practice and enables a performance improvement.
Hodkinson Consultancy is one of a small number of consultancies that can offer BREEAM Infrastructure assessments. As experts in sustainable assessments we have worked with the BRE on HS2 to help shape the development of the new infrastructure assessment scheme. We take a leading role in our assessments and ensure our advice addresses all BREEAM criteria as cost-effectively as possible.
CEEQUAL v6 will be the successor to BREEAM Infrastructure. Both of these schemes are influential in shaping the sustainability agenda and outcomes for many infrastructure projects. The CEEQUAL brand combines the established CEEQUAL name with a clear association as a member of the BREEAM family of schemes. This demonstrates that CEEQUAL derives from the best of BREEAM thinking with the experience and legacy of CEEQUAL to provide a world class scheme for the future.