Home Quality Mark (HQM)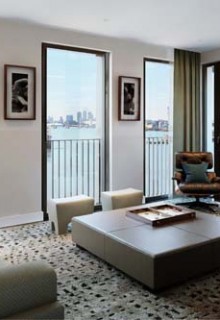 The Home Quality Mark (HQM) is the BRE's national quality standard for new homes which uses a 5-star rating system to demonstrate a home's comparative running costs, environmental footprint and quality of living and amenity space. Based on years of building research and experience, the new technical standard will enable customers to recognise homes that are of exceptional quality with a high overall performance.
We are well placed to undertake this work because of our commitment to the highest possible build quality, wide ranging expertise in sustainable design and strong focus on post construction resident comfort. We are able to advise clients on the most cost-effective strategies to achieve the required standards. We provide expert advice on achieving the Home Quality Mark requirements from initial feasibility all the way through to the design and construction process. We also furnish all the tools and guidance necessary to achieve the required rating. All our assessors receive ongoing training on key and emerging issues, and they endeavor to make the process as straightforward as possible.