LEED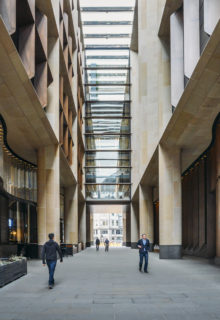 Developed by the U.S. Green Building Council (USGBC), Leadership in Energy & Environmental Design (LEED) is an internationally recognised green building certification system. It is a voluntary sustainability evaluation method and covers all types of buildings. The scheme is broadly similar to the UK BREEAM scheme but uses the US reference standards.
Incorporating our LEED advice early in the design process ensures that essential requirements are not missed and need to be added into the design later, saving time and costs. Engaging with our LEED Accredited Design Professionals in your project will ensure the effectiveness of design, construction and delivery.
Our LEED and green building consulting services include:
Management of all communications with USGBC and GBCI for project registration and certification;
Streamlining and simplifying the entire assessment process, especially where LEED is used alongside WELL and BREEAM.
Assistance with providing attainable targets for LEED certification;
Design team guidance through both design and construction;
Feedback and advice prior to submission to avoid requested clarifications or appeals;
Complex building energy modelling for LEED certification.
LEED is becoming increasingly popular in the UK, particularly for clients who are looking to attract international clients so ensure you contact us for a bespoke quotation.