Planning Noise Reports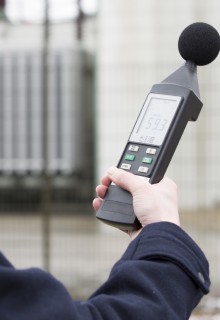 Noise is becoming an increasingly important issue in planning requirements for urban developments. Particularly those in high-density locations, often in brownfield or previously developed commercial sites, might require one or more types of noise assessment to reassure the local planning authority that noise issues have been appropriately considered and addressed.
So we'll work with you to assess noise issues in line with the relevant standards – specifically BS 8233:2014 and BS 12354-3:2000, which give guidance for the planning stage of development on issues such as design, sound insulation, building acoustics and external noise sources. Our detailed noise assessment reports will help you address both the requirements of local authorities and the relevant planning policy. They can also be useful alongside our other specialist services, such as the assessment of thermal efficiency, overheating and daylighting, to help you make sure that you're effectively balancing these often-competing demands and creating a truly high-quality development that meets all planning and project requirements.