Sound Testing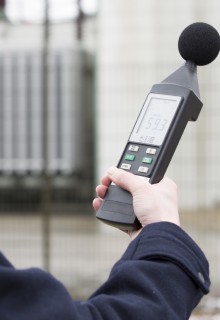 Pre-completion acoustic testing is a requirement of Building Regulations Part E where Robust Details are not used within the construction. It can also be used to demonstrate compliance with Code for Sustainable Homes and BREEAM requirements.
Through our UKAS-accredited testing service carried out to EN ISO 140-4 and BS EN ISO 140-7 standards, we ensure all evidence required for certification of dwellings is in place when required.
Acoustic consultancy services are also available, including advice to influence the acoustic performance of building fabric, diagnostics where elements fail to achieve the required standards, and noise impact assessments in accordance with BS8233 (required for BREEAM). This includes design advice to influence the specification of the building make-up to achieve the required standard as well as post completion testing with a full report of the findings.
More detailed acoustic testing can also be carried out,  including investigations into the effect the development will have on the surrounding area, as well as fabric design in areas where noise pollution may affect the liveability of the dwellings.