Utilities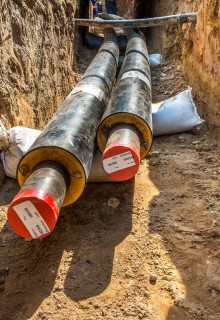 Our utilities service includes analysis of Electricity, Potable Water, Gas, Telecommunications and local heat networks. The scope of our analysis includes:
Utilities demand analysis of the proposed development;
Identification of existing services that require disconnection, diversion or abandonment;
Assessment of available capacities of local networks;
Obtaining budgetary costs for new utilities infrastructure to service the development;
Development of programme durations for any new utilities work.
Through our management of the utility tendering and procurement process, we are able to secure the most appropriate servicing options.
We inform all stages of the development process, from initial design through to handover. We ensure that cost effective servicing will be available at appropriate development stages. Utility networks are dynamic in their nature as they respond to changing loads. Our analysis ensures that capacities and constraints are realistically assessed.