Hounslow Homes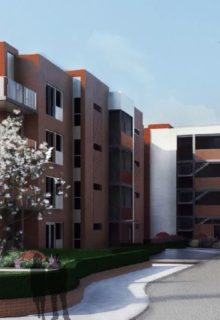 Client: United Living Ltd
Location: Hounslow
Architect: Multiple
Accommodation: 12 sites across Hounslow
Status: Completed
Our Work: BREEAM, Code for Sustainable Homes, Energy & sustainable statements, SAP, SBEM
Hodkinson Consultancy have been appointed by United House to carry out a large scope of works for a collection of social housing projects for Hounslow Homes. These residential projects vary in size and range from 2 storey semi-detached houses, to 5 storey blocks of flats, and will help the London Borough of Hounslow to increase and improve their Council housing stock.
Throughout the early stages of the design processes, we working closely with the design teams to establish robust energy and sustainability strategies for each of these projects. We prepared detailed Energy and Sustainability Statements to support the planning applications, within a close time frame.
All dwellings achieved a Code for Sustainable Homes Level 4 rating and a BREEAM 'Very Good' rating for multi-residential projects, and achieved a 40% reduction in regulated CO2 emissions
High sustainability standards were met through the procurement of responsibly sourced materials and energy display devices, as well as improving sound insulation values and building all new dwellings to comply with the Lifetime Homes standard.
Energy performance standards were met by using renewable energy technologies and a range of energy efficiency measures, such as enhanced insulation, improved air permeability rates, reduced thermal bridges and minimising the risk of overheating.
Our aim was to not only ensure that the necessary standards were met, but to provide the greatest possible benefit to the future residents of our schemes.