Walker Primary School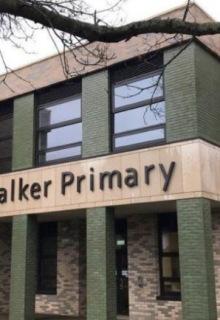 Client: Spatial Initiative Limited
Location: Waterfall Road, London Borough of Enfield
Architect: JM Architects
Accommodation: Part 1 part 2 storey primary school with associated parking and landscaping.
Status: Completed
Our Work: BREEAM; Building User Guides; Life Cycle Assessment (LCA); Indoor Air Quality Plan (IAQP).
The new Walker Primary School in the London Borough of Enfield has achieved a BREEAM New Construction 2018 rating of 'Very Good'.
Appointed by Spatial Initiative as sustainability consultants and BREEAM assessors, from planning approval through to completion, the new school, particularly excelled in the Waste, Land Use & Ecology, and Water categories.
As part of the BREEAM assessment and to support efforts to reduce the carbon emissions associated with construction, we undertook a Life Cycle Assessment to ensure that the materials selected had a low environmental impact (including embodied carbon), over the life cycle of the building.
Carbon emissions were also reduced with the school embracing circular economy principles, utilising modular construction for the structure, with on-site cladding and fit-out. The modular construction allowed for minimal construction waste, whilst benefiting future disassembly, refurbishment, repair and upgrades, thus extending product and material lifetimes and reducing future construction and operational waste by avoiding materials disposed of prematurely.
We also produced both technical and non-technical building user guides for the school, which will help building users access, understand and operate the building efficiently and in a manner in keeping with the original design intent.
Related people
Related services