Wenlock Road Sites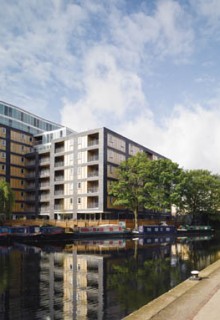 Client: United Living Ltd
Location: Wenlock Basin, Hackney
Architect: Formation Architects
Accommodation: 104 residential dwellings & commercial units
Status: Completed
Our Work: BREEAM, Code for Sustainable Homes, Overheating, SAP, SBEM & Travel Plan
All of the dwellings achieved Code Level 4 whilst the commercial space achieved a BREEAM 'Very Good' rating. We worked closely with United Living and the design team to ensure that the scheme incorporated a number of specific sustainable and environmental features within its design. This included; fabric energy efficiency measures, CHP, boilers and thermal Stores.
An overheating analysis was also carried out to ensure that there was no risk of overheating and that the thermal comfort would not be an issue to the residents.
This development has won several awards including 'Best Apartment in London' at the UK Property Awards and 'Best Apartment Scheme' at the What House Awards.