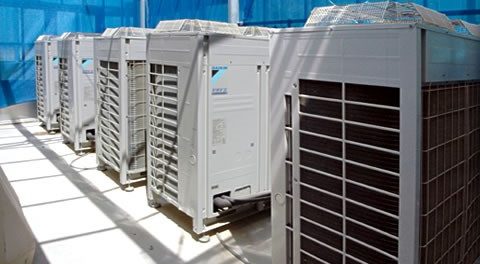 A move to an increase in the use of heat pumps following the release of the Future Homes Standard consultation may create acoustic issues that need to be designed out.
The compressor and fans within heat pumps cause the main noise and vibration concerns.
As air source heat pumps (whether for individual homes or part of a heat network) are generally located externally, there is the potential to create a noise nuisance in and around the development, disturbing residents. Careful attention on the location of the plant in relation to noise sensitive receptors and means of attenuating the equipment will be required.
To ensure the plant does not impact the external background noise levels a BS4142:2014 'Methods for rating and assessing industrial and commercial sound' assessments should be carried out. Heat pumps can produce around 60dB. Attenuation measures could include installing silencers and enclosing the heat pump with sound absorbing panels and acoustic louvers for ventilation. These add to cost as well as requiring additional space, either in plan area or vertical height.