Learning from Building Performance Evaluation: Improving Build Quality and Customer Satisfaction

Understanding how dwellings perform in reality allows us to provide sophisticated advice and recommendations at the design stage. Performance verification enables a feedback loop for enhanced design, improved build quality and high levels of customer satisfaction.
The process of learning how dwellings perform for the people who live in them is vital:
For understanding what works well and what doesn't work so well; and
For evaluating which design features and strategies should be taken forward for future phases or projects, and which could be improved upon to create an even more successful building next time.
Building Performance and Post Occupancy Evaluation is essential to ensuring that dwellings are fit for purpose. We are enabling feedback to be used to make improvements for future phases and developments. For example, to avoid over- or under-specification of building elements, such as façade treatment for indoor ambient noise levels or overheating.
Speaking to residents, we have found examples of developments in London and the South East where the conflict between noise levels from nearby roads and railways and summertime overheating forces people to compromise between a quiet indoor environment or thermal comfort. Occupant satisfaction evaluation is backed up by quantitative data from post occupancy monitoring of indoor ambient noise levels, temperature and relative humidity. With this knowledge, we propose solutions to ensure optimisation of environmental design issues for high quality, comfortable dwellings.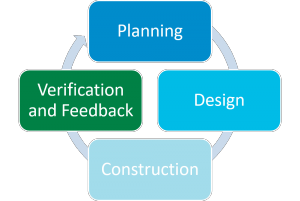 Figure 1: Design lifecycle of a project: feedback loop