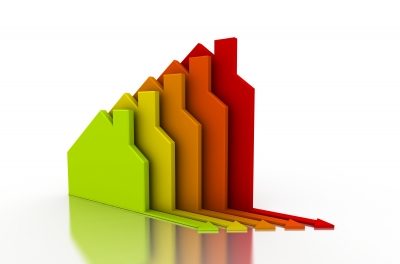 EPC ratings can be improved by using approved photovoltaic sharing technology. This links the energy from PV to the apartments rather than the landlord's area. Dwelling EPCs ratings do not benefit from PV panels linked to the landlord supply. The CO2 emissions do however account for the reduction.
The technology consists of a power division control system placed between a single  PV invertor and the apartment's electricity meter. The distribution box can tailor its distribution and reduce the running cost of a connected property. This technology is authorised by the BRE for use in SAP and requires an MCS.
This technology can make an approximate 5-15 points EPC improvement, where a B rating is 91-81, C rating is 80-69 and a D rating is 68-55. It is therefore a technology that could be considered when attempting to meet the MEES standards.