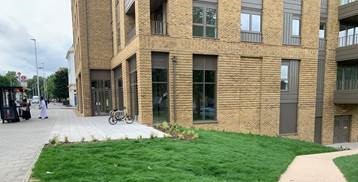 We were appointed as Energy, Sustainability and BREEAM consultants by St James Group for the mixed use development at Westbury Estate, which has now been successfully completed.
Located in Lambeth, this scheme is the first phase of the rebuilding of part of the Westbury estate, which will provide 334 new homes.
We worked closely with the design team throughout planning, design and construction to deliver an Energy and Sustainability strategy for the 64 new homes and commercial unit that was end-user friendly, cost efficient and robust. Our thermal bridging analysis work supported the fabric and SAP performance and improved the overall energy efficiency of the scheme, ensuring that the site achieved the required CO2 reduction against Part L 2013. For the commercial unit, we gave advice on the most cost effective route to certification, minimum standard credits and provided guidance on the selection of tradable credits, this resulted in a BREEAM Very Good rating for the unit.
We look forward to working with St James on future projects.