Daksha Hirani,
Technical Administrator
Daksha coordinates all air pressure and sound tests on behalf of our clients being the main point of contact between the site managers and engineers, making the process easier and achieving CMLs in efficient timeframes. She is also responsible for Document Control, using her highly organised nature to ensure the teams work efficiently. She has vast experience in using Aconex, Asite, BG Portal, DocElite, Conject and Viewpoint For Projects.
Daksha joined the company in 2015 as a Technical Administrator, providing valuable support to both the Energy and Environment teams in delivering their technical work. She also supports the Finance Director on day to day activities.
Daksha is qualified in Level 3 Diploma in Business Administration.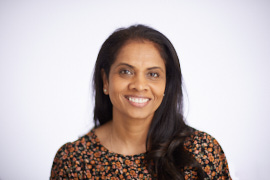 Service expertise
Related news articles