Zoë Lowther,
Senior Specialist
BSc (Hons), PIEMA, AssocRTPI
Zoë has a background in physical geography and environmental management and is particularly interested in the role of planning and environmental assessments in delivering high-quality developments. She specialises in developing and delivering sustainability strategies for both residential and commercial developments.
Zoë is our lead BREEAM Domestic Refurbishment Assessor, working on a range of refurbished residential projects around the UK to ensure a cost-effective, sustainable strategy is delivered.
She specialises in preparing sustainability strategies at the planning application stage for a wide range of developments sizes to ensure that schemes are policy compliant whilst also incorporating innovative sustainability measures.
Zoë joined Hodkinson Consultancy in 2016 and is currently a Practitioner Member of the Institute of Environmental Management and Assessment and is actively working towards her Full Chartership. She also recently became an Associate of the Royal Town Planning Institute.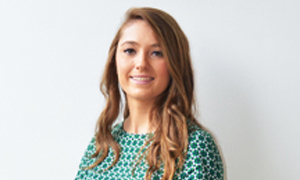 Service expertise
Related projects