Jonathan Peck,
Principal Consultant
BA (Hons), MSc, MEI
Jon is an experienced consultant having worked in a number of energy-related service areas. His ability to work across disciplines, with a detailed understanding of heat network operations, overarching energy strategy (including net zero transitions), and comfort criteria allows for a uniquely holistic viewpoint on development design.
He is a member of the Institute of Energy and a qualified Passive House consultant. As a CIBSE Heat Networks Consultant, he appreciates the role of heat networks as a pillar of the national strategic energy outlook, but that this needs to be applied appropriately on sites which present a robust case both commercially and environmentally. His experience on the commercial considerations for large multi-phased heat networks, such as with ESCo tenders and charging models, is invaluable in this.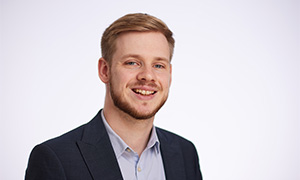 Service expertise
Related projects