Jonathan Peck,
Principal Consultant
BA (Hons), MSc, MEI
Jon is an experienced specialist, having worked in a number of energy-related service areas since joining the company in 2015. His ability to work across disciplines, with a detailed understanding of heat network operations and comfort criteria (such as overheating analysis, air quality, and site acoustics), allows for a uniquely holistic viewpoint on development design.
He is a member of the Institute of Energy and is currently studying for an MSc in Building Services Engineering, with particular focus on incoming technologies and how both new and existing buildings can be adapted to reduce harmful emissions, energy usage, and future changes in climate. As a CIBSE Heat Networks Consultant, he appreciates the role of heat networks as a pillar of the national strategic energy outlook, but that this needs to be applied appropriately on sites which present a robust case both commercially and environmentally. His experience on the commercial considerations for large multi-phased heat networks, such as with ESCo tenders and charging models, is invaluable in this.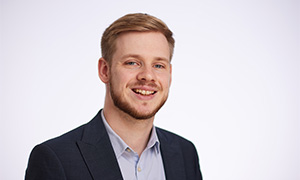 Service expertise
Related projects