To address the 'clear evidence of a performance gap between the design & as built performance of new homes' [1] the Zero Carbon Hub is proposing that from 2020 it must be demonstrated that 90% of all new homes must meet or perform better than the designed energy performance.
In addition to this emerging industry requirement, home buyers are becoming increasingly conscious of energy bills, and of ensuring that their home performs as stated.
We are assisting developers to analyse the performance of completed buildings with the aim of learning lessons for their future developments and, where necessary, taking remedial actions. The techniques we are using include: –
Thermographic modelling
Comparison of metered heat use against design calculations
Below is an example of a thermographic survey recently undertaken on Berkeley Homes' Royal Arsenal Riverside development. It shows an excellent vertical temperature distribution with less than 10C difference across the building fabric. These are very positive findings and illustrate that there is not always any evidence of a performance gap. The thermography results are backed up by heat meter readings significantly less than the design calculations.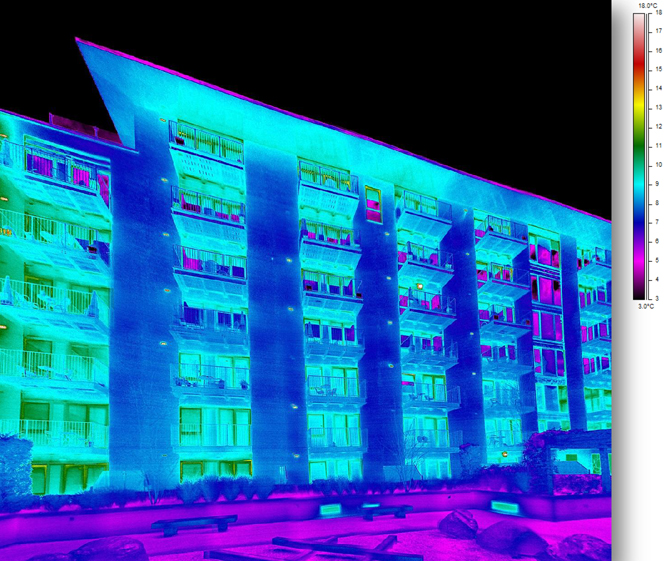 ---
[1] http://www.zerocarbonhub.org/sites/default/files/resources/reports/Closing_the_Gap_Between_Design_and_As-Built_Performance-Evidence_Review_Report_0.pdf