Heat Network Performance Evaluation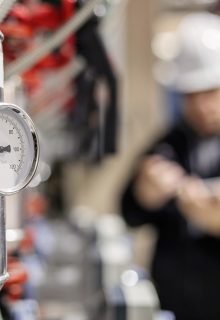 The operational performance of a heat network is key to ensuring customers receive space heating and hot water at a reasonable cost and with the lowest possible carbon emissions. Monitoring of the first phases of a development is essential so that feedback can be provided to the design team, allowing improvements to be made for future phases.
Our Heat Networks Specialists will ensure that an appropriate monitoring and metering strategy is specified at the design stage. Monitoring at the energy centre, block and dwelling level allows us to calculate the heat network efficiency and provide recommendations to optimise this.
Building Performance Evaluation allows for an analysis of the construction quality of buildings. The information gathered can be used to optimise operational performance, undertake remediation measures where necessary and feedback lessons learnt to future projects. It can be used to demonstrate build quality and to improve performance.