Home & Building User Guides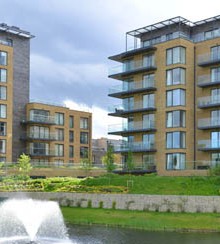 Home and Building User Guides provide occupants with detailed advice on how to efficiently and effectively make the most of a property. They can also provide valuable yet cost-effective credits as part of a Code for Sustainable Homes or BREEAM assessments.
The guides provide useful information on:-
The sustainability features of the building;
How to operate the heating and lighting systems and appliances efficiently;
How to save energy and water, and reduce waste;
Local amenities such as transport links, recycling facilities, parks and shops;
Local emergency services;
Links to further information and advice.
Home and Building User Guides are prepared by our Code and BREEAM assessors, which enables us to ensure they are compliant with all the requirements set out by BRE. Although technical specialists, we are expert in addressing the requirements of the User Guides in non-technical language appropriate for the intended readership.
We can also prepare bespoke guides for occupants of all types of domestic and commercial buildings, in a web-based or booklet format.