BREEAM New Construction & RFO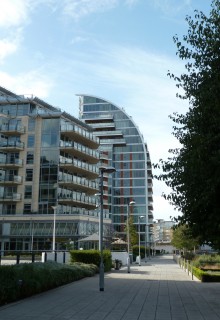 As the world's leading environmental assessment methodology, BREEAM evaluates the procurement, design, construction and operation of a development against a range of targets based on performance benchmarks. Ultimately it's designed to inspire design teams to innovate and use resources as effectively as possible. Therefore we always make sure that while our advice fully addresses all BREEAM criteria it doesn't lose sight of both budget realities and practical building implications. We also work hard to keep things as simple and manageable as possible, not only offering advice but providing all the tools and guidance necessary to actually achieve the required rating.
Our specialist BREEAM assessors are qualified to Accredited Professional standard and have a vast range of experience between them across a wide variety of development types – including retail, offices, infrastructure and schools. Our particular area of expertise is working on mixed-use developments, making sure that site-wide sustainability measures can tick all the right boxes for both BREEAM assessments and the Code for Sustainable Homes. We can also provide a number of technical BREEAM reports to support the assessment process, such as Building User Guides, Life Cycle Assessments, Thermal Modelling, Post-Occupancy Evaluations, Travel Plans, Construction Impact Monitoring, Indoor Air Quality Plans and Daylight Calculations.