Health Impact Assessments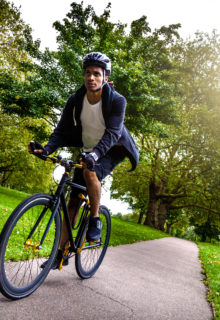 Health Impact Assessments (HIA) assess and identify potential positive and negative impacts of new developments on health, wellbeing and health inequalities. They consider topics such as:
Healthy Housing: Providing a good mix of high quality, secure and comfortable homes with adequate ventilation and high levels of accessibility, sound insulation and natural daylight.
Active Travel: Promoting walking and cycling in safe, well-connected environments in order to minimise car use.
Healthy Environment: Implementing design and construction measures to reduce negative environmental impacts, improve air quality, enhance biodiversity, reduce flood risk and prevent overheating.
Vibrant Neighbourhoods: Ensuring homes have access to healthcare services, education, social infrastructure, local employment, shops and public buildings and spaces.
We are able to provide bespoke advice and support in assessing the health impact of development. Our experience of carrying out environmental assessment combined with our wide range of specialist environmental knowledge equips us with the skills required to carry out detailed and project specific Health Impact Assessments.