Code for Sustainable Homes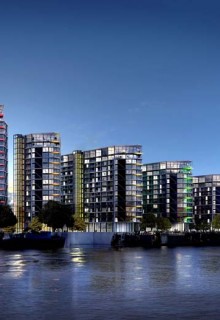 From 2006 until 2015, the Code for Sustainable Homes represented the national standard for the sustainable design and construction of new dwellings. The scheme was used by planning authorities to set higher standards in the construction of new homes.
As of 26 March 2015, the Government has formally withdrawn the Code for Sustainable Homes, and since this date it should no longer be used by planning authorities in planning policy or in new planning conditions. However, projects with a pre-existing Code requirement are considered legacy cases, and must continue to meet their obligation to build and assess against the Code for Sustainable Homes.
We have an outstanding track record in delivering homes that meet and exceed the environmental performance standards set out in the Code for Sustainable Homes.
Through our extensive knowledge we are able to advise clients on the most cost-effective strategies to achieve the required standards. We provide expert advice on achieving the Code requirements from initial feasibility all the way through to the design and construction process. We also furnish all the tools and guidance necessary to achieve the required Code rating.
All our assessors receive ongoing training on key and emerging issues, and they endeavour to make the process as straightforward as possible.