BREEAM Domestic Refurbishment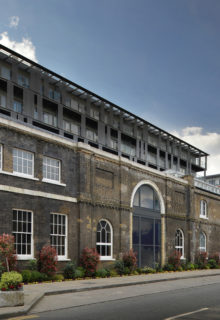 BREEAM Domestic Refurbishment is a useful way to assess the environmental performance and sustainability of existing buildings. Using an accessible, holistic and balanced approach to measuring environmental sustainability, BREEAM can be used on a range of projects – including domestic conversions and change-of-use projects.
Our technical understanding of refurbishment and strategic expertise across all disciplines mean that we can support your design team to meet the required standards in the most cost-effective way. We're particularly experienced in helping design teams achieve high BREEAM standards on complex refurbishments, like listed buildings and those in conservation areas where there are restrictions on the measures that can be taken.