WELL Building Standard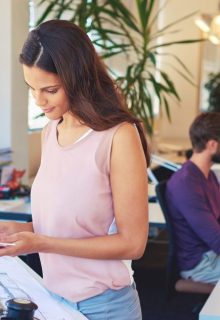 The WELL Building Standard is a comprehensive building assessment tool focussing on the health and wellbeing of the people living and working in a space, which is a hugely positive goal. We believe it also represents a key way to increase a businesses return on investment.
In office buildings, staff costs account for a large proportion of expenditure. However, many features of the WELL standard improve productivity and reduce sick days. This is due to the combination of best practices in design and construction with evidence-based health and scientific research. Under seven key categories – air, water, nourishment, light, fitness, comfort and mind – the WELL standard includes strategies to improve the overall nutrition, fitness, mood, productivity and performance of those using the building. This results in WELL-certified spaces having a higher rental value, which in turn positively impacts a businesses bottom line.
So our WELL Accredited Professional team members can provide you with a framework for meeting the WELL Building Standard requirements, guiding your design team from registration through to certification.